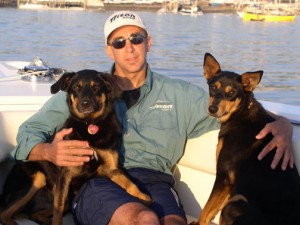 Andy LoCascio has been an IT professional since late 1985.  He is a graduate of SUNY Buffalo where he earned degress in business administration and computer science.
He worked for Funaro-Lufrano Associates through 1995.  During that time he specialized in creating custom applications for the IBM System 38 and IBM AS400.  Some of his more notable clients included Major League Baseball, Flight Safety International, and Eagle Electric.
Sound Strategies was formed in late 1995 and initially provided comprehensive IT solutions for clients using the IBM AS400.  Andy LoCascio joined the IT solutions provider Seaview Consulting in late 1996 as a partner and eventually helped grow the business to well over 100 employees. Seaview Consulting was purchased by RCM technologies in 1998 and Andy stayed with the firm for three more years before once again going off on his own.
In 2002 the focus of Sound Strategies shifted toward creating custom applications for the web with a major concentration in search engine optimization.  Sound Strategies created the exclusive rank monitoring tool; RankMgr and the comprehensive link exchange and directory management tool; LinkMgr.
Andy LoCascio and Sound Strategies offer comprehensive high-end web presence development.  Our services include web design, application development, performance optimization, WordPress optimization, technology consulting, hosting, and search engine optimization (SEO).
"Our goal is to ensure that every dollar spent by a client has the maximum impact on their web presence.  We have worked hard to create a unique set of tools that help us achieve these goals."  Andy LoCascio – CEO/President