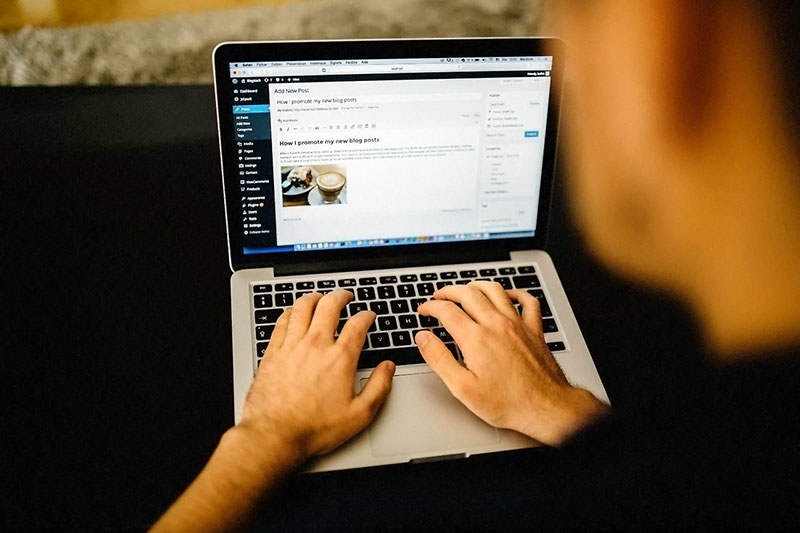 24 Apr

Is Your WordPress Website Slow?

Is your WordPress website slow? If so, it may be affecting your bounce rate and the overall success of your website. The speed of your website is a determining factor, well, one of them, in Google's algorithm. So it is crucial that you have a quick and responsive site, not a site that is slow to load. Otherwise, your website's metrics can suffer, and this can prevent you from becoming a top-ranked site. According to studies, human's nowadays don't have a long attention span, so if your website is slow, there is a high chance that a user will leave your website before it loads.
Is Your WordPress Website Slow? Easy Ways to Boost Speed and Performance
• First things first, check the speed of your website using this free online tool that can test your website speed. By clicking here, you can run a speed test on your website, and if your page load time is over 2 seconds, you got some work to do.
• When it came time to picking a web host, did you do your homework? Oftentimes, bargain deals can appeal to us, but don't be fooled by cheap pricing when it comes to your website. Otherwise, you will get what you paid for. Instead, do your homework and invest in a stable and secure web host. This is your website's foundation, and you want to ensure it's a good one.
• Do you often see notifications on your dashboard regarding updates? If so, make sure you update your site regularly and refrain from letting site updates pile up. Of course, it's always good to keep a backup of your site's data, just in case. But keeping your site updated can help it run like a well-oiled machine and can help your website maintain its speed.
• When you upload pictures to your website, which is a common occurrence, make sure you are not uploading huge files. Especially if an image comes directly from a camera, then there's an excellent chance that the file size will be big. Large image file sizes can affect the speed of your WordPress website, so make sure you reduce the size of your image files before you upload them to the site.
• Regularly trimming the fat on your website and disposing of anything unused can go a long way in helping your website's speed. If you want to "trim the fat" of your website, make sure you regularly do a cleanup of any unused plugins, unused media files (pictures, audio, and video files), as well as any comments and spam that may have accumulated on your site. Delete what isn't used, and deactivate any plugins you aren't currently using or don't use often.