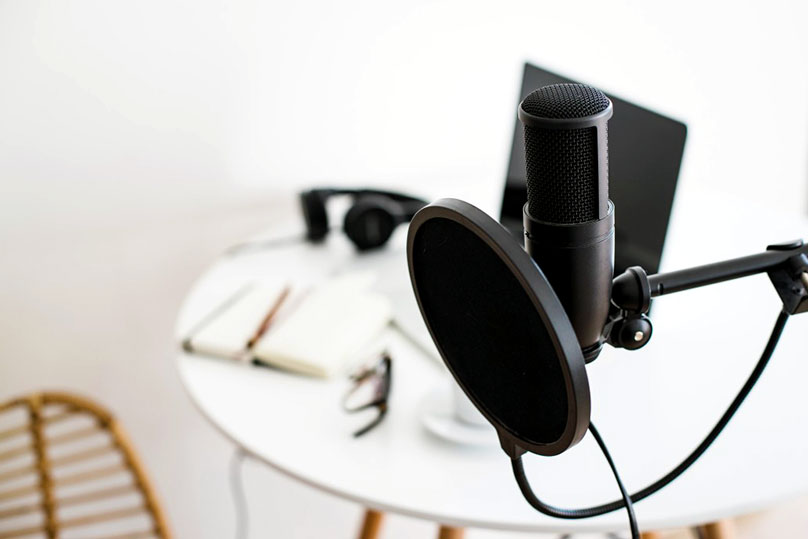 15 Aug

How to Successfully Promote a Podcast

One of the most popular content delivery channels currently available to us is podcasts, and its popularity is on the rise. According to Podcast Insights, there are currently over 1,000,000 podcasts available, and numbers are climbing daily. However, despite the increase in popularity, getting your podcast off the ground can be difficult due to the fact that there is a lot of competition. Luckily, knowing how to promote a podcast successfully can help you get on top.

It doesn't matter if you already have a podcast, or are thinking of starting one, knowing how to successfully promote a podcast can help you see results from your efforts. Check out our helpful tips that will help you get started.
Content First
Before you start your podcast series, make sure you have a lot of content recorded before you go live. To gain an audience, you need to have enough material to promote, so hold off on starting your series until you have at least two or three episodes. Having at least two to three episodes ready to go will help increase your chances of gaining interest among your audience.
Promote, Promote, Promote
Promoting your podcast on social media is crucial, and you will want to attack this task in a dozen different ways. On your social media platforms, share your podcast in a variety of different ways. Sharing the URL of your latest episode, and using 15-second soundbite clips, images, teasers, and even quotes are just some of the ways you can creatively share your podcast. Remember to share across social media platforms before your episode goes live, and reshare your episode multiple times once it is posted.
Get on iTunes
iTunes is a top-rated platform, so it's no surprise that most of the podcast listening happens on iTunes. Meaning, if you want your podcast to be heard, put your podcast series on iTunes. To do so, you will need to sign up with iTunes Podcast Connect using your Apple ID (you can create one if you don't have one) to submit your podcast. Just remember, this process is not instantaneous as the moderation process can take up to 10 days.
Featured Guests
Featuring guests on your podcast is a great way to expand your audience, especially if your featured guest has a large following. Featuring an influencer will give you access to a broader audience, and will increase your chances of having other influencers agree to be featured on your podcast. Best of all, if your guest has a large following, they will most likely share your podcast that they were featured on, which is likely to bring you more listeners.
Publish to Text
If you have a blog, transcribing your podcast is an excellent way to share your podcast and grow your audience. If you have a transcript available for your podcast, you will increase your audience to those who prefer to read (yes, those people still exist!), and to those who are hard of hearing. Plus, the other upside to having a transcript of your podcast available online is you can use an SEO strategy to help get your podcast seen by the world!