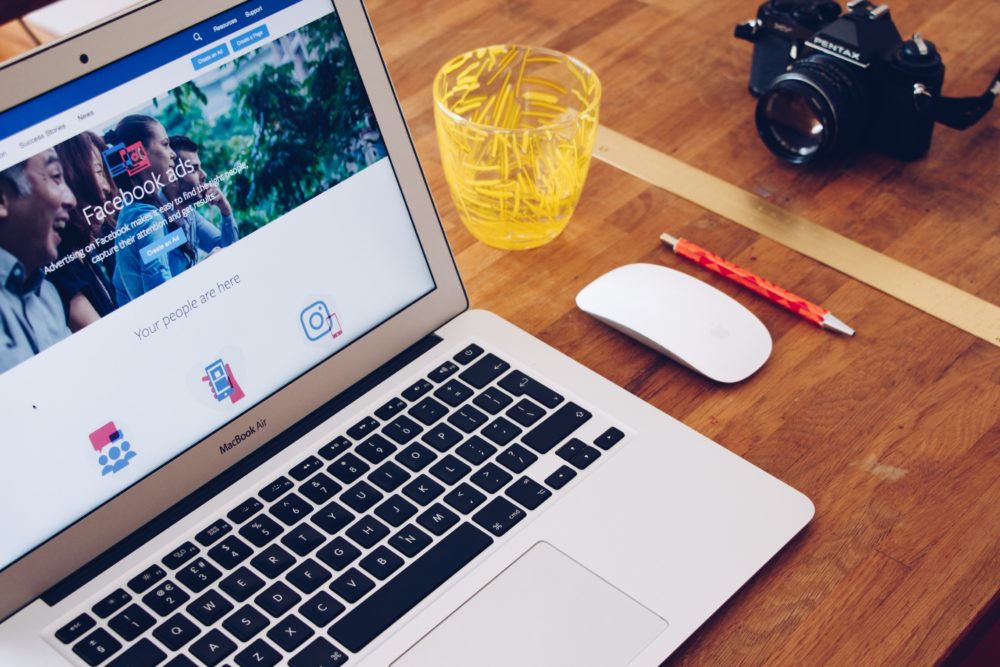 29 Jun

Six Ways To Generate Sales Using Social Media Marketing

Thanks to social media, generating leads and sales is the easiest it's ever been. However, it's still no walk in the park. Although we said goodbye to cold calling, generating sales through social media still requires a lot of thought, effort, and work. Here's how you can utilize your business' social media platforms to generate more sales for your business. 
Create Brand Affinity
77% of consumers say they are likely to buy from a brand they follow on social media over one they don't. What does this mean? It means you need to up your social media game. If you have people following your account, that means they're already interested in what you're providing or selling. 
Your social media account is seen as social proof to your consumer. If they can see your product or service working on the internet, your credibility increases. Make your social media accounts speak for your brand and give your audience a reason to follow your account. 
Which leads us to the next tip…
Know Your Social Media Audience
In order to keep your following entertained and interested, you have to know who they are. Think of it this way: You wouldn't speak with your grandma the same way you speak with a teenager. Figure out who you're speaking to (your audience) and adjust accordingly. This is how you'll maintain and grow a social following.
How do you figure out who your audience is? Social media insights. Aside from Facebook Insights, there are so many tools out there that provide social media data for platforms like Instagram, Facebook, Twitter, Pinterest, and Snapchat.
Generate Sales Using Social Media Analytics
71% of social media marketers say they are able to provide consumer insights from social media channels to other departments. Once you get around to solidifying who your audience is, you'll know what to post and how to pitch your product or service. 
Each generation exhibits different habits of engaging, understanding and purchasing. Learn your audiences' buying habits and create a social media strategy that caters to that. Although, it's important to keep in mind not every post should be thought of as an ad. Posts should be a healthy mix of promotion and entertainment/information. 
Providing Value Online Generates Leads
Industry-specific webinars are a great way to generate leads and engage with your audience, and you can use your social media accounts to promote these services. 
Not only do webinars show you know what you're talking about (which boosts your credibility), but they provide your consumers with valuable content. 
You can also generate leads from webinars with a registration form. When someone fills out a form for your webinar, you gain access to their email. You can use their email as a point of contact when sending out important e-blasts about new products, services or webinars surrounding your business. Since they've signed up for one of your webinars in the past, they are more likely to purchase your product then someone you've randomly cold-emailed. 
Geotargeting To Gain Clients Nearby
Say you're a small business based in New York. You're not going to want to waste time gaining clients in the midwest or from the opposite side of the country. It would make more sense to gain clients and consumers in your area. 
That's where geotargeting comes in. Thanks to social media, businesses can find consumers in their area that need or want their services. Spend time searching for posts in your area with industry-specific keywords. You can do this on almost any platform. You how people tag their location on Instagram? These tools are key for snagging clients near you. 
Lastly, Tune In To What Others Are Saying
If you don't know what social listening is, you need to. Social listening refers to monitoring social media conversations in your niche. This means listening to what people are saying about certain industry-related topics, what people are saying about you, and what people are saying about your competition. 
It's important to stay on top of what's new and relevant to keep yourself a part of the conversation. If you don't know what's going on in your industry, how will you compete against those who do? Listening to your audience's conversations, wants and needs will help you generate leads and sales long-term.