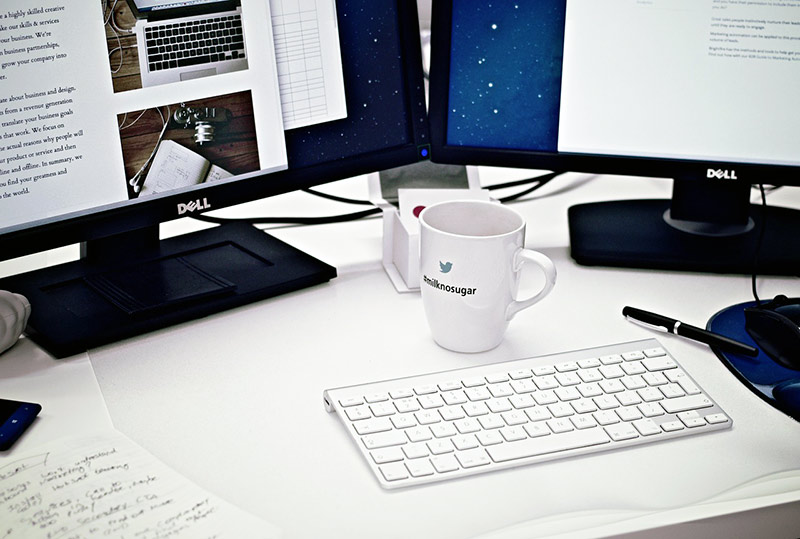 03 Mar

How to Build Trust with your WordPress Site

Businesses are based on trust, and a successful business strives to develop confidence with their audience. They know that building a good rapport with their audience pays off, and can build a network of promoters. Whereas, if you don't plant good seeds and build trust, your audience will not rely on you and your brand and will go elsewhere. This train of thought applies to every aspect of business, especially when it comes to your web presence. Your website can make or break your business, so it is important that you have a reliable web presence.

Your website can make or break you. However, you can help avoid any potential downfalls by incorporating these website trust signals into your WordPress site that will help you effectively reach (and keep) your target audience.
Have a Clean, Attractive Website
Appearances mean a lot to your audience. Your website can have great content, but if your site's overall aesthetic design is lacking your content alone is not enough to save you. Your website needs to be easy; easy to read, easy to navigate, and easy on the eyes. Make sure your typeface is sized appropriately for your target audience, is legible and is easy to read. If you use text that is colored, make sure it is still readable and doesn't blend in into the background. Choose a design that is attractive, but won't overwhelm the viewer and make sure all the artistic elements on the site hold up to the same standard.
Free of Grammatical Errors
There is nothing worse than going through a website which at first glance looks clean and professional, but then as you read the body copy, the text is filled with word crimes! Even if you are not the best writer, using a simple spell check can help you catch a majority of your mistakes. Especially since majority of errors are simple ones that can be easily looked over. However, do not rely on spell check alone. Use other spelling and grammar checks, as different programs might catch something that the other one missed. Also, have others read your body copy so you can have a fresh pair of eyes to look over your content. A human can pick up on mistakes that computers can miss, so make sure you utilize both methods.
Properly Working Website
It might seem like a no-brainer, make sure your site works, in it's entirely. For your website to work properly, you should have no missing images, duplicate content, missing pages, and broken links. Having an error-filled site will not only make you look unprofessional but is a good way to make your bounce rate spike. Who wouldn't get frustrated navigating a site full of holes and errors? To help prevent this from occurring, have someone or a set of people to comb through your website for quality control. Meaning, their job would be to check every page, every link, everything and take note of any errors that were found so they can be rectified.
Have a Killer 'About' Page
People love to have information about a company before they spend their hard-earned money. People are more likely to support something they can stand behind, but they can't do that without information about your business or brand. Make sure the about page has the origins and background listed, and don't be afraid to be creative about it! Also, using a variety of media can help you get your point across, whether that's using video, or incorporating office photos or photographs of each employee. If your about page is done properly, it can create a rock solid foundation between your company and its audience so make sure you put a lot of time and thought into this page.
Make Contact Easy
Finding your contact details on your website should be easy and effortless. Your audience should never have to comb your website to find your contact information. While you can and should have a contact page, putting small snippets of contact information strategically throughout the site will make it easier for your audience to find and contact you. You can use the footer, header or the sidebars to do this as long as it does not negatively affect your site's overall aesthetics. Make sure you have your physical address, phone number, email, and operating hours listed and if you happen to have social media profiles for your business, make sure you list them as well.