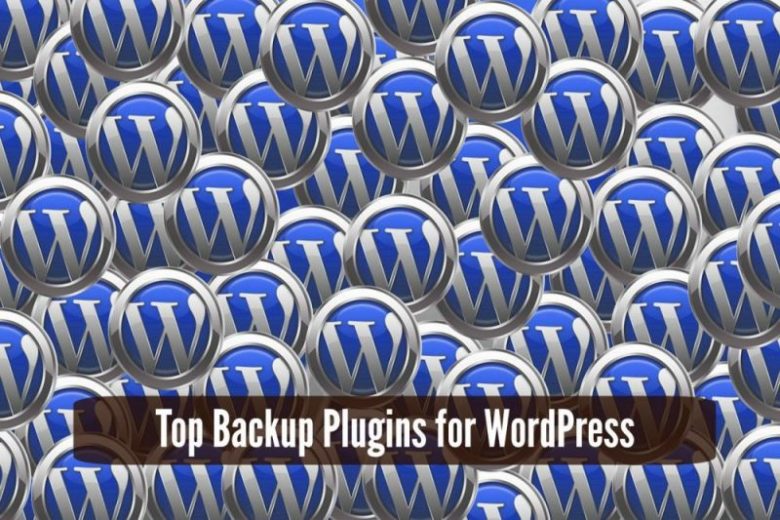 22 Aug

Top Backup Plugins for WordPress

You've spent a lot of time on your website, so the last thing you want is for all of your data to be lost. While many people know and understand the importance of backing up, often times it gets pushed to the back burner. It's not until you lose everything. That is when you realize that you should have been on the ball all along. It happens, and it happens quite often. However, being cognizant of how precious your data really is vital. Knowing this should help fuel your decision to step up and set up a backup service for your website. It's easier than you think, and you will thank us later for pushing you to make this decision.

In order to help prevent lost time and money, as well as future headaches and heartache, it is important to keep regular backups of your website. To help ensure that you have peace of mind, we bring you some of the top WordPress backup plugins.
1. VaultPress by Automattic, Apokalptik, Joseph Scott, Brian Colinger, Shaunandrews, Alex Concha, and Thingalon
VaultPress is a reliable backup solution to utilize because the heavy work is fueled by Automattic's servers. While this plugin is not free and requires a subscription (starts at $5 a month), it's worth every penny. It doesn't matter if your site goes down. Or a costly mistake has been made, all it takes is a click with VaultPress. Within a few minutes, your site is back online. With VaultPress you also have the ability to backup pages, posts, comments, revisions, media files, as well as your settings. VaultPress backs up in real-time and features a security scanning service. It's no wonder VaultPress is the trusted solution for 25+ million WordPress sites.
2. Snapshot Pro by WPMU DEV
While backing up your site is needed, the fact that a backup can fail needs to be kept in mind. You can also accidently delete a backup. Things happen and this is why forward thinking is important when it comes to your data. You need to have a backup of your backup, and you can have that by using Snapshot Pro. You can have the recommended multiple backups. You also have the option to save that backup in multiple locations. Backups can be saved to your computer, Google Drive, Dropbox, as well as to other locations. With Snapshot Pro you can schedule an automatic backup to perform at the interval that you set, so you don't have to lift a finger.
3. BackWPup by Inpsyde GmbH, Daniel Husken, Frank Bueltge, and Robert Windisch
Both the free and paid-for version of BackWPup allows you to save your website and keep it on an external backup service with ease. This plugin works great with multi-sites and is easy to customize the options and settings. BackWPup will create a complete WordPress backup. The backup then can be saved to your computer, sent through email, FTP or stored in the cloud. BackWPup will even optimize, check and repair your database! Also, scheduling automatic backups for your WordPress installation is easy, and it's super simple to restore your WordPress website from your saved backup .zip file.
4. Duplicator by Bob Riley and Cory Lamle
If you need to do more than backup your website, Duplicator is the perfect solution to simplify the whole arduous process. For administrators and developers, Duplicator is an easy utility tool that allows you to easily backup, clone, copy, or migrate a website from one location to another. Also, you have the ability to create templates and clone your site. Allowing you to have a separate copy for testing and validation purposes. While this plugin is free, there is also a professional version available that lets you schedule backups for multiple sites, and even save your backup to various different cloud locations.
5. BackupWordPress by Human Made, Tom Willmot, Dashaluna, Paul de Wouters, Joe Hoyle, Matthew Haines-Young, Tcrsavage, and Cuvelier
While there is also a developer's version available, BackupWordPress is a solid, free option that can be considered to be one of the best backup plugins around. BackupWordPress is an excellent, risk-free option for those with little to no experience, or for those who aren't quite sure what they want. Or doesn't know what their site needs just yet. This complete WordPress backup solution features automatic scheduling support for your files and database, is simple to use, and requires no setup. For those who know what they want, there is also a professional version available. With the professional version you have the ability to save your backups to a cloud storage service.