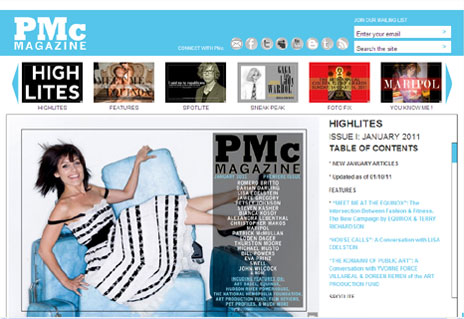 01 Jan

PMC Magazine – Unique WordPress Experience

We had the privilege of working with Patrick McMullan and his incredible team in developing the new online PMC Magazine site designed by Carmen Yazejian at Network9.  Just meeting Patrick was an honor as he is certainly a media icon. Patrick's ability to make the correct choice is not just limited to his photos, but also extends to the people he surrounds himself with.

Though we could take the time to try to describe this site, it is best that you experience it yourself.  We pushed WordPress to the limit for this project as we wanted a robust article style content management system but a non-typical presentation.  We built a very sophisticated custom theme that handles all the unique functions.  Savvy WordPress developers might be able to puzzle out the process flow but will struggle to duplicate it.

Special thanks go out to Mike Dietz at Datagram who provided the introduction and are the hosts of the site.  Very special thanks to Marie Havens, Tyler Malone, and Eddie Cruz whose patience was only rivaled by their faith in us.