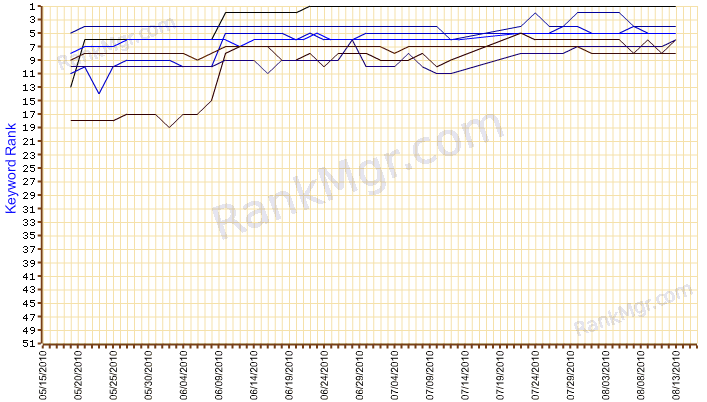 15 Aug

Event Planning and Management – Case Study

The leading Washington, DC based event planning and management firm came to us with an existing website that had no first page rank for any keyword phrases other than their company name.  The site was well established, had a moderate amount of content, and no penalties. The client's target market was moderately competitive and there was a strong geographic component (Washington DC and Baltimore).

We performed a detailed keyword analysis to determine exactly which relevant phrases had the best traffic.  We created a new content strategy and executed a very aggressive content change coupled with an aggressive link acquisition campaign.  We used the RankMgr product to establish a baseline for the site before any changes were made.

After the content was re-launched and we executed the other elements of our strategy, the site had an  improvement, but not enough to increase traffic.  As the campaign continued, more and more of the critical phrases that we were tracking moved into the first page of Google and traffic improved.

This campaign continues with the goal of getting every critical phrase on the first page of Google.  The domain is effective not only for the phrases being tracked from RankMgr, but also for all the related phrases.  The following graphs are for groups of keyword phrases.